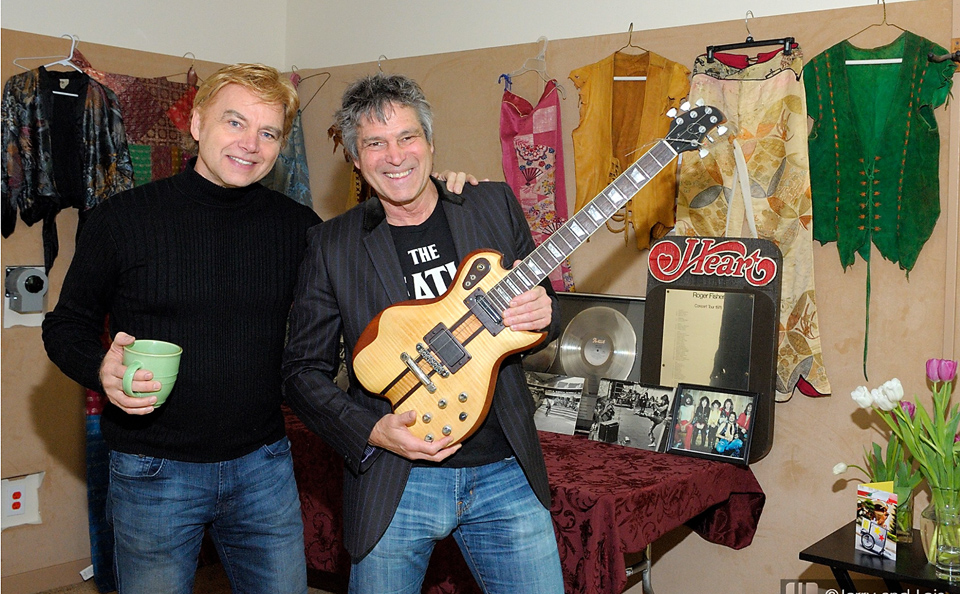 About Roger
Guitars, Sitar, Vocal, Video
Born in Seattle, Washington on February 14th, 1950, Roger Fisher was founding guitarist of the rock group Heart, globally known through the sales of more than 40 million albums. Roger has played in every major city in North America many times. He has also toured Europe, Japan, Australia, Uzbekistan and Russia, and performed at massive events in the Czech Republic, Japan, Canada and the United States for more than 300,000 people at a single rock show.He has appeared on a multitude of television shows including Johnny Carson and Jay Leno, and television broadcasts for more than 60 million people in Europe. Songs featuring Roger's songwriting and iconic guitar riffs have been used in numerous TV commercials, TV shows, Guitar Hero (3 songs), and in several movies, including Charlie's Angels and Shrek 3. Other artists have covered his material, including Eminem. His timeless anthem guitar intro to Barracuda is frequently used as the lead in for America's number one rated radio talk show, Rush Limbaugh. Tony Robbins refers to it as part of the turning point in his life. It was also controversially featured by Republican presidential and Vice Presidential candidates, John McCain and Sarah Palin in the 2008 election.
The original line-up of Heart was inducted into the Rock And Roll Hall Of Fame in 2013. His new albums, All Told and Heart Of The Blues are the first of many new releases with brother Mike, aka Magic Man. The brothers are creating a massive multi media endeavor, the One Vision Project.
These are the Heart albums Roger contributed to:
1. Dreamboat Annie 1976
2. Magazine 1977
3. Little Queen 1977
4 Dog and Butterfly 1978
5 Bebe Le Strange 1979
3 Heart – Greatest Hits/Live 1980
Songwriting credits include:
Barracuda
Dream Of The Archer
Crazy On You
Go On Cry
Love Alive
Bebe Le Strange
Little Queen
Sing Child Sing
Sylvan Song
Please use the form below for information regarding interviews, bookings, etc.
Questions or comments? We would love to hear from you!